After a hands on experience with
Asus Zenfone 5
, I was looking forward for the next release in the Zenfone series. Asus has launched its fifth edition of Zenfone this month. With all the pre booking being rushed and people trying to get hands on for their first piece of this beauty, I'm here presenting a glimpse for every fan of
Asus Zenfone 2
.
At first look what impressed me was its design. The
Ergonomic Arc design
, wait wait let me break it down to laymen terms for you. Ergonomics is all about a product and its environment. When Asus says that Zenfone 2 has an ergonomic design, they really mean it. User friendliness is on top. The Arc design comfortably fits in the palm of your hand like a piece of cake. With this vivid
5.5 inch display
, you will get to
See What Other's Can't See
.
For the cherry on top, it has a Rear Key for intuitive controls like adjusting volumes and snapping selfies. A new experience awaits everyone!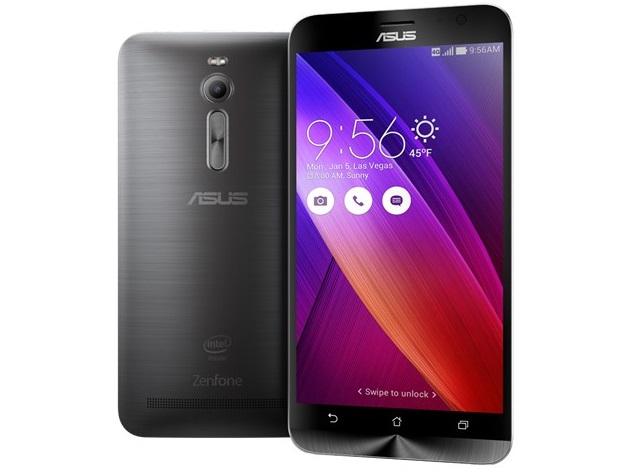 Asus Zenfone 2
Talking about selfies, photography now becomes everyone's interest. Well, if not yours it is certainly mine. So the next thing I lay my eyes on is its Camera.
Asus Zenfone 2 equips everyone to follow their passion for clicks and flashes with the
PixelMaster 2.0
. It's
13MP Camera
, gives you a view what others can't see. The morning walk, the dusk stroll, the surprise birthday candles and lot more happens in low natural light. The
Low Light mode
captures up to 400% brighter photos at nights or low light scenes, without the need for flash. This also means no blurry photos anymore. Now that's a flashing news!
And my favourite feature is the
Zero Shutter La
g in the Auto Mode. This let's you capture the photo you want without missing a moment. This means, you can capture the flapping wings of a bird, cute smile of a toddler, the dropping dew drop and even a busy bee in search of honey.
You wanna hear more? If you are a Selfie maniac then you don't want to miss its
Selfie Panorama
. Its special wide angle mode allows you to capture panoramic selfie up to 140 degrees, i.e more than 10 faces in selfie. And also the Manual Mode to adjust settings of the camera, i'm definitely sure that you are going to feel like carrying a DSLR in the palm of your hand. Cool isn't it?
We all know about the legacy of the
ZenUI
(
What's Next and Do It Later
). What's new in it? The interface design which places the information you need upfront and centered. This makes it more simple. Also the Customization of the Themes will give you the freedom to express yourself in every icon, font and wallpaper always matching your mood. The
ZenMotion
and
Kids Mode
are my personal favourites.
On the technical aspect, Asus Zenfone 2 is fully loaded with
64 Bit Intel Atom Processor
for brilliant performance,
Android L
for unprecedented performance and a
4 GB RAM
(World's first smartphone with this spec).
With the summer's heat on, power cuts are going to be frequent. We can even bear the heat but could we see our phone switched off? I bet that is the last thing you want. Now, this calls for a special mention about the
Boost Master
- a fast charging, long lasting battery.
Enough said,
Asus Zenfone 2
is definitely the best buy because it is likely to be priced lower when considering the features that it offers. This is a phone that anybody can afford. Its affordable price is not the only feature that brings a smile to the common man's face but there is a lot more that is offered in this piece of marvel than you can really imagine.
Are you all set to go
In Search Of Incredible
? The product is available exclusively at
Flipkart.
Want to know more about this smartphone that redefines the technology? Click
Here
to head to their FaceBook page.
Feel the experience soon!