It's been a while I shared a recipe from my kitchen. For
the
Sugar Free Dessert Challenge
in association with Indiblogger, I challenged myself to try out one of my favorite recipes. So here it is, I serve you a healthy and a tasty dessert.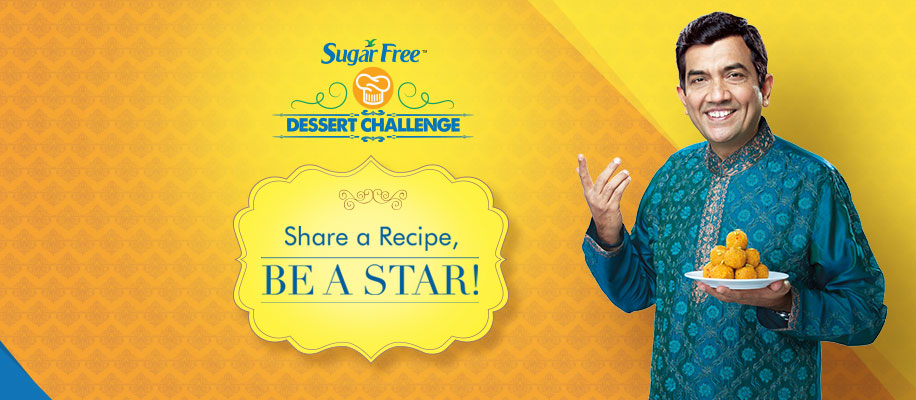 Being a sweet tooth, I crave for desserts. I am putting on lately and so I've grown conscious on what I eat. Still can I restrict myself from eating desserts? That thought itself makes me feel deserted. But then when I treat my taste buds with delicious and a nutritious dessert, I wouldn't say no!
Basically, I feel cookies are fun to make as much as it is fun to nibble. But many seems to think baking is a tedious process. Not necessarily all cookies are to be baked. Yeah! and that is the best part of my recipe. They are also made in the refrigerator and not in oven. How does that sound?
No-Bake Chocolate Oat Cookies
is a simple and my all time favorite recipe. This classic recipe is much adored among kids as well as grownups. These cookies are moist in texture and it melts in mouth. I'd say they are little chewy bites of heaven. A
gluten free and sugar free dessert. Yes, you heard me right.
This fudgy cookie is loaded with Oats and Walnut, which are rich in fiber and Folic acid and Sugar Free Natura which is the best alternative for refined sugar.
Sugar Free Natura Powder Concentrate
contains Sucralose - a sugar derivative which guarantees the sweetness of sugar without the calories. (which measures 0.5g Sugar Free Natura powder equals to 5g Refined Sugar). It is ideal for all fitness seekers, diabetics and weight conscious.
Here comes the Recipe Time.
Preparation time - 5 mins
Chill Time
- 15 mins
Makes about 25 - 30 Cookies.
3/4 cup Sugar Free Natura powder
1- 1/2 cups quick cooking Oats
1/2 cup finely chopped Walnuts
A dash of vanilla extract
Method
Melt Butter in a sauce pan. Add Sugar, Cocoa powder and Milk and stir continuously. Cook until sugar is dissolved. Remove from heat. Stir in Oats, Walnuts, and vanilla extract.
Scoop the batter and drop cookies one by one onto the wax sheet greased with butter.
Chill until firm, for about 15 -30 mins. Serve cold, warm, whichever way you like it. Store in airtight container in refrigerator.
How To Serve
Serve with Whipped Cream topping and a Cherry on top.
Serve with Vanilla Ice Cream and a Strawberry slice.
Or Just sprinkle Sugar Free Natura and serve.
Served with Dripping Honey and Cashew.
Use your imagination to make the dessert tempting. :P
If you follow a diet regime or even if you don't – I bet you will love this healthy cookies. ;)
Savor the dessert and enjoy the melting moments! :)